Lovers in a Dangerous Spacetime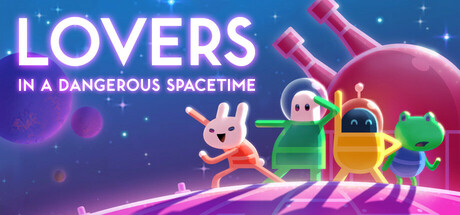 This game came out last September. I watched a few gameplay videos with my boyfriend and we instantly knew we had to play this together, so it was on the top of my Steam wishlist since then. On Christmas day I was slightly sick and feeling a bit down so he surprised me by getting me this game, even tho the discount was only -34%, but he's just sweet like that
♡
. A lot of local co-ops await us.
Full price: 14,99€
Sale price: 9,89€
Lisa the Joyful
The sequel to Lisa the Painful (commonly known as simply Lisa), the third and final part of the Lisa series. I'm still far from finishing the second part, but this was 1,24€ on sale so why not?
Lisa is a depressing, 2D, post-apocalyptic, exploration game set in a land full of perverts, where you definitely have to be an asshole to get by (the first time I played Lisa the Painful I tried to be 'the nice guy' but it didn't work out for me and eventually got me stuck in the game). Also, the soundtrack is amaaaazing.
Lisa the Joyful is a DLC so it requires the previous Lisa, you can still get both of them on the Winter Sale with a -75% discount for a pretty cheap price.
Full price: 9,99€
Sale price: 2,49€


Full price: 4,99€
Sale price: 1,24€


Full price: 16,99€
Sale price: 4,24€